Whenever it comes to a new programming language, my favorite string output is always "Hello World!". Python and Django are no exceptions. Every time the screen outputs this string, the feeling like "Oh! Just learned something new!" is dancing in my mind.
The excitement of "Hello, World!" continues from Python to Django when you are greeted with the screen like "The install worked successfully! Congratulations!".
Oh! I love those exciting moments! Especially when it appears after a long time scratching my head to seek for solutions to install, troubleshoot, or debugging codes in a new programming language.
My first Python lessons came through Microsoft Virtual Academy – MVA (now it's Microsoft Learn). The instructors are good teachers, nice and fun. The next lessons were about Flask. This is also an interesting web framework of Python and it's easy to learn. After that enjoyable time with MVA, I was playing around and someway approached Django. I have loved it ever since.
I love learning Django and learn from many sources such as the Django Documentation, MDN Web Documentation, Real Python, Django Girls, and YouTube channels… What I've learned is that "learning must go with practicing". Reading a lot of documents or watching a lot of tutorial won't help without doing a real project, no matter how small is better than nothing.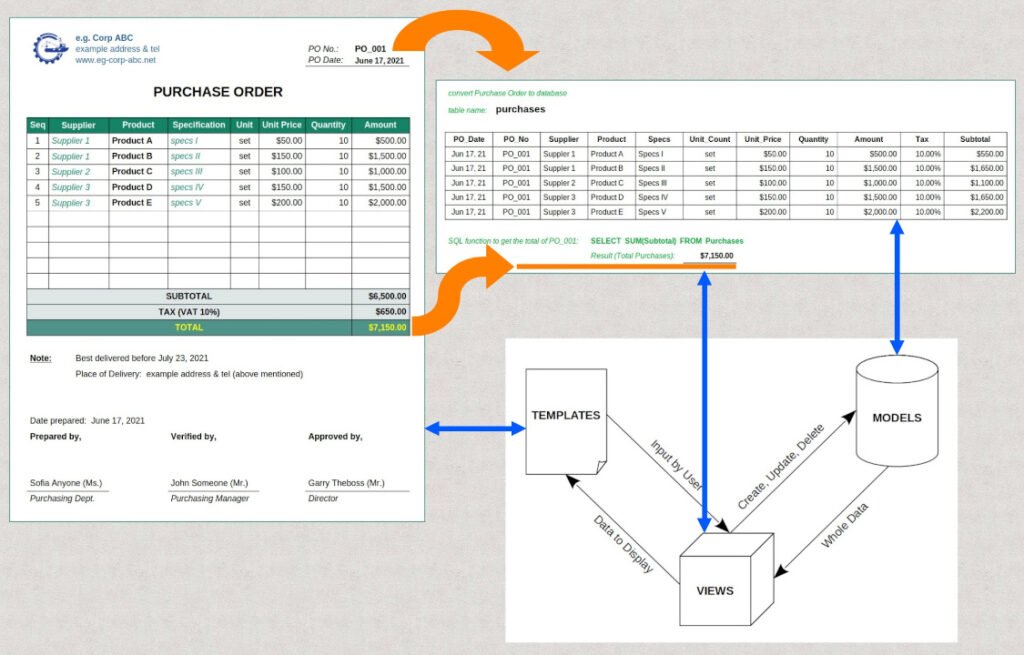 So here I am, starting this blog. The intention is to share actual "projects" using Django Web Framework. The projects featured in this blog are tutorials from my YouTube Channel – Vincent Hai Ngo, combined with blog's post, as well as PDF e-book. The full project source code is enclosed in every relevant post.
The materials here are completely free, no membership required, please feel free to share with anyone you think needs to learn Django.
Note:
At the moment, my YouTube Channel – Vincent Hai Ngo is still "under construction" with nothing in there yet. But it will soon be launched with a series of videos about "Django Learning – Sales & Inventory Management Web App". Again, as this is my very first post, and I'm working on that aforementioned "project" which will come soon (I hope). Meanwhile, my blog works as a news sharing port.
I know, it's been a long time since this site first launched – in October 2020. A good tutorial takes good preparation, so we need time for this, right? Also, with that said, I can only spend my spare time on this project, which I don't have much. I will do my best to launch the project as soon as possible, I promise.
Covid-19 forces us to stay at home more and more! Not good at all! However, because of that, I have more time for the nice little project "Django Learning – Sales & Inventory Management Web App". I hope to complete the entire set of videos, e-books, and posts by fall 2021. See you soon! (^_^)